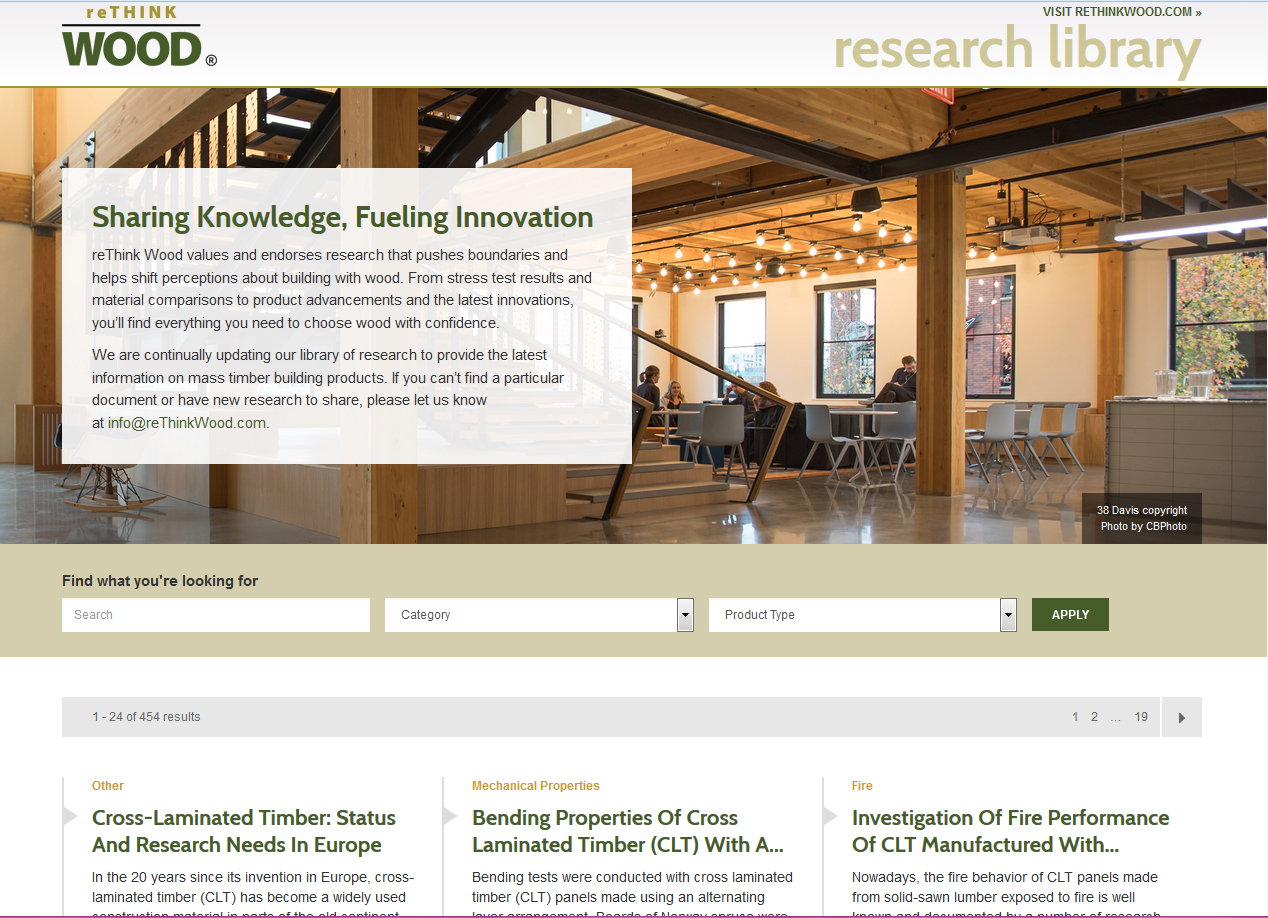 To help inform architects, engineers, developers, industry professionals, researchers, students and interested parties, reThink Wood has launched the
reThink Wood Research Library
to serve as the go-to industry resource for those seeking information on the latest advancements in wood's performance and advantages in the built environment.
The Research Library is a collection of over 500 pieces of research on tall wood and mass timber over the past three years from around the world. The content is available on a range of topics including fire, durability, mechanical properties, seismic, acoustics and much more.
We have over 1,000 additional research documents to be added to the library over the coming weeks.
If you have new research you would like to share via our library or if you see something that needs to be corrected, please contact Christian Huot at
christian.huot@rethinkwood.com