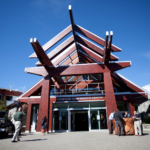 BC Wood Specialties Group 2017 Annual General Meeting
9:30 – 10:15 AM, Thursday, September 7th, 2017
Whistler Conference Centre
BC Wood will be holding its' 2017 Annual General Meeting on Thursday, September 7th, 9:30 AM at the Whistler Conference Centre in Whistler, British Columbia. All BC Wood members are encouraged to attend.
To register or for more information, please contact me directly at 
bhawrysh@bcwood.com
 or by phone at 604-882-7100 (toll free 1-877-422-9663). We look forward to seeing you in scenic Whistler, BC for BC Wood's Annual General Meeting on September 7th, 2017.