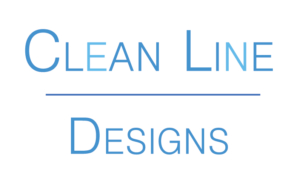 Clean Line Designs is a lower Mainland-based solid wood furniture manufacturer with a focus on designing for small living spaces. Primarily using Poplar, their product line includes all things indoors, including full lines of bedroom, living room and dining room pieces, with a specialty in bookcases.
The company is owned by a design-focused wife and husband duo, Maria and Blair. Through designing their home and building custom furniture to meet their specific needs, they were initiated into the world of furniture design and production. Shortly after, the pair had the opportunity to design furniture lines for a successful BC retailer where they honed their skills. In mid-2015, Maria and Blair moved into the manufacturing business by founding Clean Line Designs.
As their name suggests, Clean Line Designs focuses on strong cleanlines, balanced by detailing that results in furniture that will both complement any space, and incorporate a natural aspect. While these lines may appear simple, upon closer inspection, there are volumes spoken through the composition and details. This type of design is typical of higher priced products, but in this case of Clean Line Design, good quality furniture doesn't have to break the bank.
For more information, please see their website at cleanlinedesigns.ca.