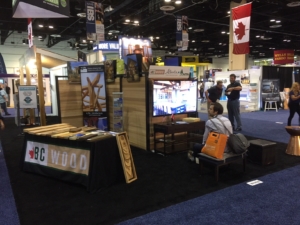 A few comments, suggestions, and ideas… this week coming from the International Builders Show (IBS) in cool, but hurricane free Florida. I often refer to this show as being a bellwether for the general state of the US economy as housing construction is a key component of the economy here.
After three days of the event, it's safe to say that the economy is doing very well indeed. Initial estimates are that over 120,000 Industry folks will participate in IBS and the adjoining Kitchen and Bath Show. The halls were packed with people, meeting with over 1500 exhibitors.
Overall the show was very good, probably the best I have seen since before the downturn of 2008. I will follow up with some of the Building and Wood trends that I noticed in the next issue of Wood Connections. stay tuned.