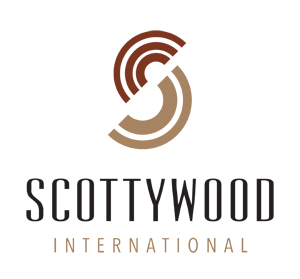 ScottyWood is an innovative, North American-based company leading the way in thermal modification. Using a Jartek speciality kiln, and leveraging their unique expertise and ThermoWood technology, ScottyWood is fostering innovation in thermal treatment and manufacturing in British Columbia. Their lumber, primarily Western Hemlock and American White Ash, is sourced from renewable, sustainable North American forests. ThermoWood products are perfect for decking, cladding, flooring, doors and windows, bathrooms, saunas, landscaping, architectural millwork, and more.
Scottywood was established by Scott and Sue Forbes in the Fraser Valley. Scott's family has been in the log business for three generations and he is very knowledgeable when it comes to wood. Originally, he worked with softwoods through manufacturing for the music industry, which brought his attention to the practice of thermal modification in Europe. Scott was taken by the idea and wanted to bring it to North America. This dream became a reality four years ago when he purchased his first kiln and officially established ScottyWood. Scott and Sue have since brought two of their children into the business, continuing the family business practice.
Thermal Modification is a revolution in the development of modified wood products, through a carefully controlled process that dramatically improves the dimensional stability and durability of wood using elevated temperature (>180°C) and steam, without the use of chemicals. The most apparent change created by thermal modification is the darkening of the wood throughout. Wood staining is not required, and the desired colour can be accurately controlled with specialty software. Some species, such as Western Hemlock, can be used to emulate tropical wood species. ThermoWood is ideal for a wide range of exterior and interior applications, especially where high moisture is present.