BC Wood Specialties Group – Canada Wood Group (Korea Representative: JC Lee), will be participating in the Canadian Wood Manufacturers Pavilion at the Housing Brand Fair, held in Seoul at COEX from January 18 to 21, 2018.
The Exhibition is cost-shared by the Canadian Federal Ministry of Natural Resources (NRCan), the BC provincial government and Industry.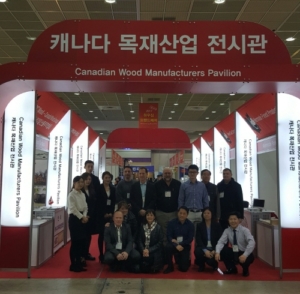 Exhibitors and organizations participating include: BC Wood, Alberta Government & Alberta Forest Products Association (AFPA), Quebec Wood Export Bureau (QWEB), AmeriCan Structure, Interpro Forest Products, National Forest Products, Pacific Homes and Silva Panel.
'Wooden Network' Reception
During the exhibition period, the Embassy and 150 Canadian wood products suppliers and international buyers will attend a networking reception, sponsored by the British Columbia government.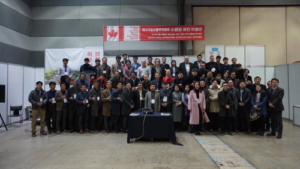 Inquiries: T. 033-432-9366 / 433-9366, lee@canadawood.or.kr / jclee@bcwood.com