Jim Ivanoff  | ivanoff@bcwood.jp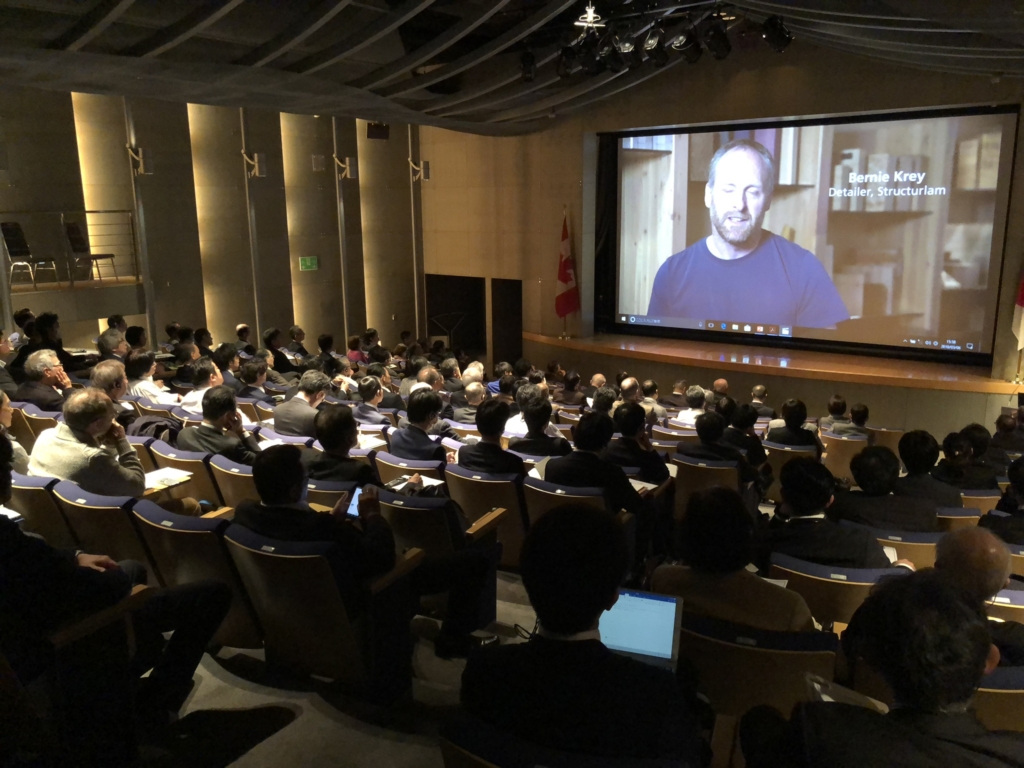 From March 6th through 9th, BC Wood participated in Nikkei Messe at Tokyo Big Sight. Each year this show represents the largest gathering of construction industry professionals in Japan, seeing almost 200,000 visitors over its four days. As usual, BC Wood organized the 12 booth Canadian Pavilion on behalf of our industry and included our Canada Wood partners from Canada Tsuga and the APA, in addition to our member companies. BC Wood has long enjoyed priority access in booking space for this event, so we were once again able to have a prime location on the intersection of the two main aisles running through the show despite it being sold-out almost immediately.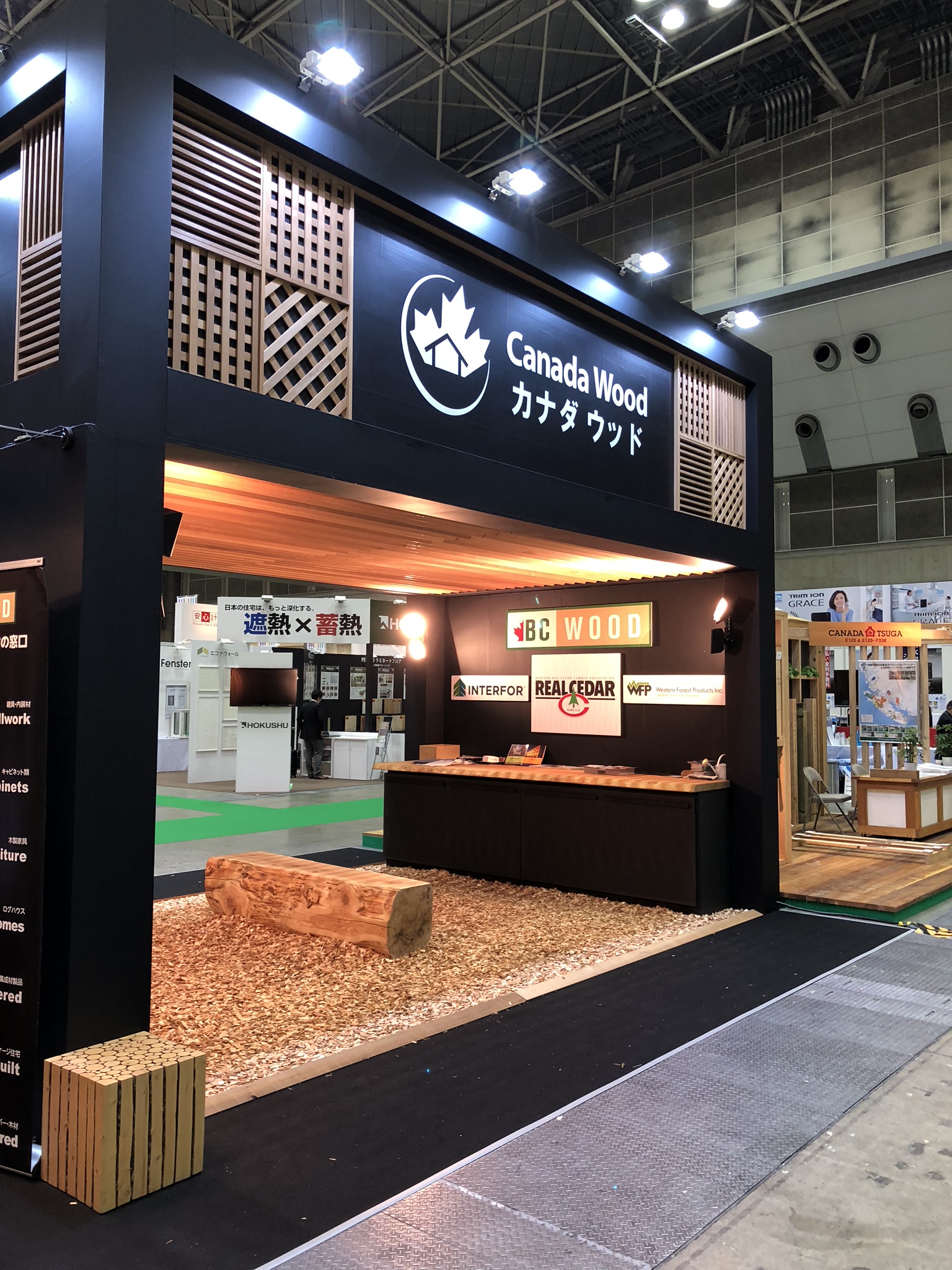 The show was busy as always and the mood was positive as Japanese construction starts remain strong. One of the comments heard from many of the visitors was about the increasing number of exhibitors showing wood products. This included both structural and finishing materials. As this event has a strong focus on commercial projects, the increase in wood products shown reflects the growing trend for using wood in non-residential projects.
As Brock Commons has generated so much interest in Japan, Paul Fast of Fast & Epp was invited to come to Japan during Nikkei Messe by the Canadian Embassy to give talks on this groundbreaking building. On the first night of the show, in collaboration with BC Wood, the Embassy hosted the second "Canadian Innovation in Building" seminar, featuring Paul Fast as well as exhibiting members. BC Wood did the recruiting for the event, as we have developed a significant contact list comprised of the "who's who" of large wood construction in Japan. We had over 150 participants which included Japan's leading architectural firms and four of the five major general contractors. At the request of the Embassy, BC Wood also set-up a talk for Paul at Tokyo University and also helped in recruiting for Paul's talk in Osaka later in the week. Overall, Paul's week in Japan helped to further demonstrate Canada's leadership in mass timber.
On the last night of each show, we organize a wrap-up dinner with members. However, this time it had added significance as it was our long time staff member Miho Ohashi's last trade show with BC Wood. She has helped many companies at these shows over her 14 years with BC Wood and will be missed. We wish her well as she will be getting married to start a new life in Hawaii. Mahalo Miho!