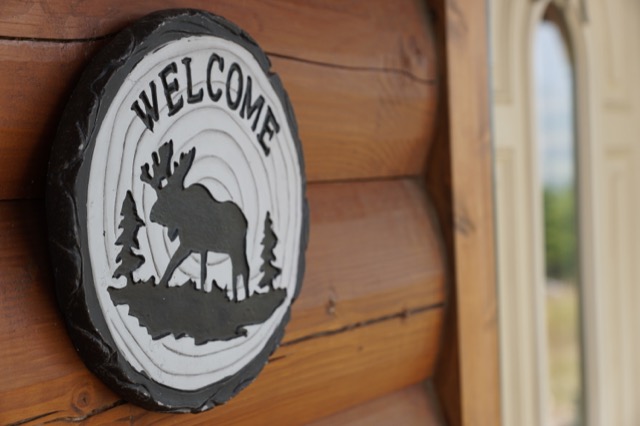 As a part of BC Wood's strategy to target the booming resort sector in Japan, we brought over staff from Japan's Log Home Magazine to visit with some of our member companies. European machine cut log homes had come to dominate the Japanese market after the bubble economy collapsed, but recently this magazine's staff have seen a revival in interest for handcrafted log homes as well as growing opportunities for log post and beam and timberframe. For this reason, the editors were very keen on getting the latest information on what kind of homes Canadian companies were building these days.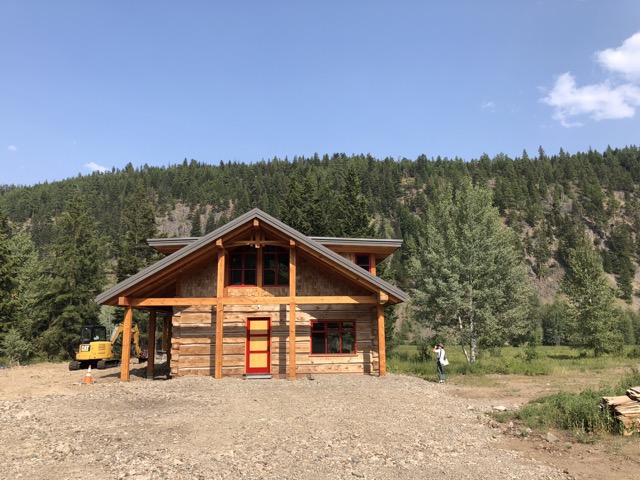 The tour was timed for mid-July to both make sure that we had the highest probability of good weather for the photo shoots as well as to meet the magazine's deadline to get the first story out before the Japan Home Show. Aside from some forest fire smoke in the interior, the weather cooperated as had been hoped. We spent one week, starting in the Lower Mainland and working our way through the Okanagan, visiting five participating member companies. Each member not only opened their production facilities to the magazine, but also arranged for us to visit one of their completed local projects. Hearing the stories of why the clients chose log or timberframe to build their dream homes provided great context for the upcoming feature series. The vast majority of the magazine's readers are in the planning stages of building a log home so such stories help to validate their desires to build what will be a non-traditional home.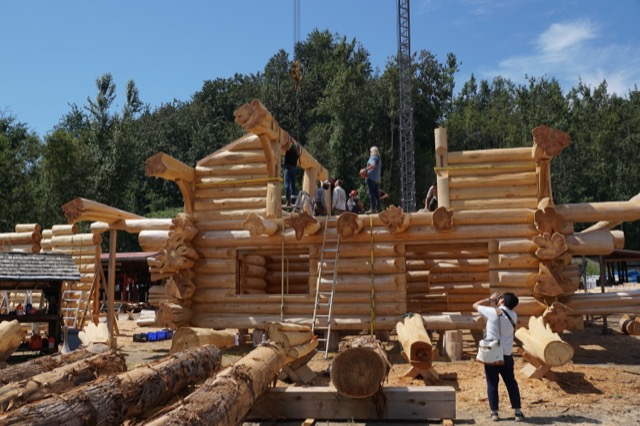 Log homes are of course a niche market in Japan, but one that has a loyal and passionate following and it was a great opportunity to learn more about it from the magazine editor. Some people build as their primary residence so that they can be "surrounded by nature" even in the suburbs. Others are looking forward to retiring and building their dream homes. Also, for perhaps the first time since the bubble burst, Japan's wealthy are more freely spending their cash on various luxuries including of course, vacation properties. Most of the focus for growth in the Japanese resort areas has been on rich foreigners, but it should not be forgotten that Japan is still the world's largest creditor nation and its households hold massive savings. As they open their purse strings, they too are creating tremendous market opportunities.
The two-part series on Canadian log and timberframe homes will be published in the issues coming out in September and November. We are looking forward to the response from the Japanese builders, importers, and consumers who read the magazine.