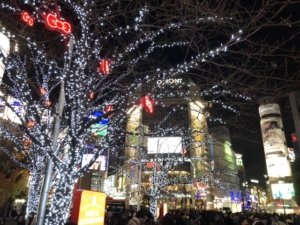 The number of visitors to Japan continues to soar. While the government originally set a target of 20 million annual visitors for the 2020 Olympic Games, that goal was basically met in 2015 and a new target of 40 million was set last year. The fact that almost 29 million people came to Japan in 2017, up 19.3% over 2016, confirms that 40 million is attainable. There is already talk about targeting 60 million visitors in the long-term.
At a recent press conference, Land, Infrastructure, Transport, and Tourism Minister, Keiichi Ishii, credited last year's growth to more flights to South Korea and other Asian countries, more cruise ships from China, as well as relaxed visa requirements for Russians. Going forward, Ishii suggested that the focus should be on increasing tourists from Europe and North America while also encouraging repeat visitors.
Inbound tourism to Japan is already irreversibly altering Japan's hospitality industry with new facilities being built around the country. The tremendous growth in visitors has attracted the attention of foreign hotel chains over the past few years. Recently, Hyatt Hotels announced plans to open 10 properties in Japan by 2020 while the Marriott Group said that it will bring its W brand to Japan for the first time with a new hotel in central Osaka. In an interview with the Nikkei Newspaper, Craig Smith, who is the president of Marriott Asia Pacific, was reported as saying that the true benefit of the 2020 Games will be in establishing long-term demand for inbound tourism to Japan.
However, travelers are no longer only staying in major urban destinations such as Tokyo and Kyoto. More and more are venturing out to rural and resort areas. Hilton will be arriving in Nagano's Karuizawa resort while InterContinental Hotels will open a property in Hakone near Mt Fuji. In addition to the famous foreign brands, there are many smaller developers working on hotel/resort projects across Japan.
BC Wood has been working with the Japanese resort market for many, many years, but we are further increasing our efforts in this area to find more opportunities for members. As a result, we will for the first time be exhibiting on behalf of the industry at the hospitality industry HoteResu Show in February. We are also planning greater collaboration with Japan's commercial design community for next fiscal year. Please contact me, Jim Ivanoff at 
ivanoff@bcwood.jp
 for more information on how your company can get directly involved in this exciting time in Japan.