Jim Ivanoff | ivanoff@bcwood.jp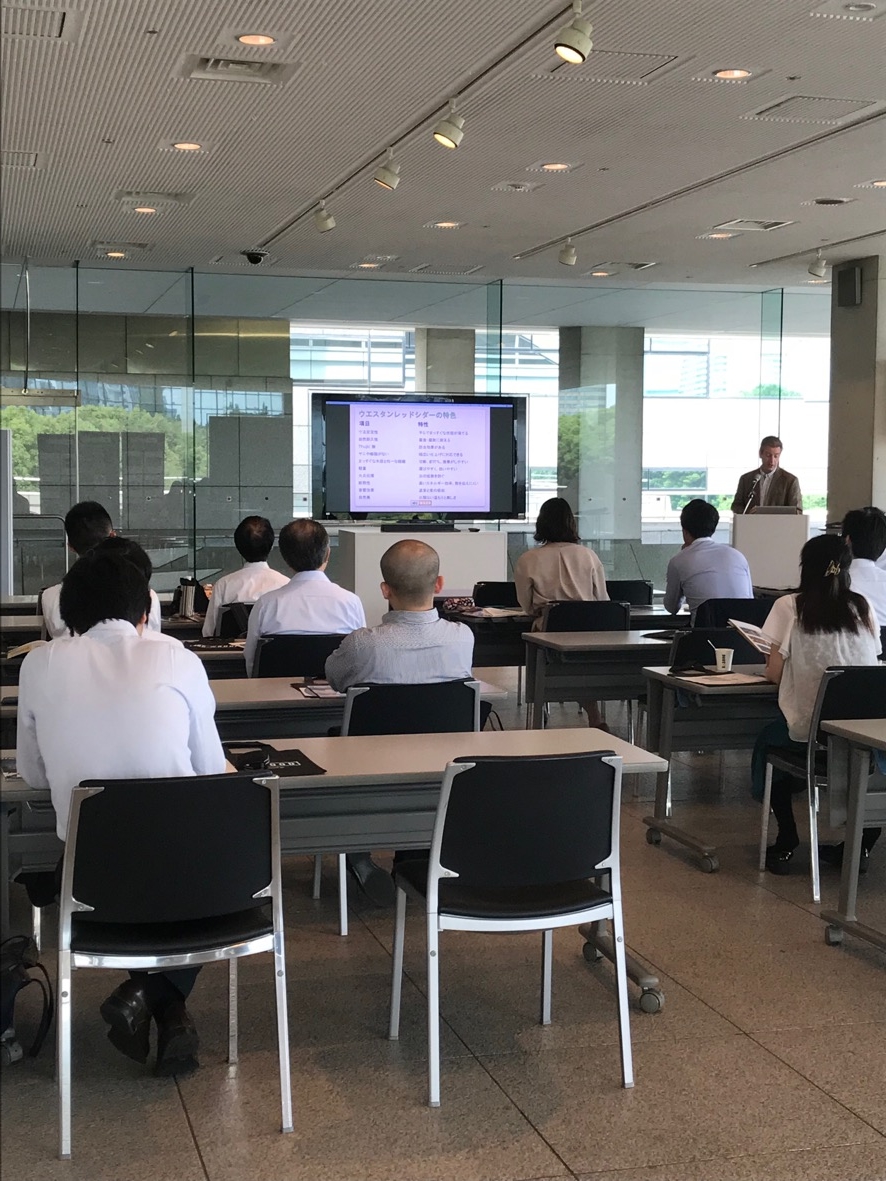 While the GBM is promoted throughout the year, June and July are the busiest months for the BC Wood offices to reach out to and qualify prospective participants. This means a lot of e-mailing, calling, and visiting clients. In Japan, clients from across the country participate in the GBM so to more efficiently reach out to them, we started holding "GBM Information Sessions" in several key cities each year. For this year, we organized sessions in Nagoya, Osaka, and Fukuoka while partnering with the Canadian Embassy for an event in Tokyo.
These sessions enable us to gather interested buyers in each region, give them detailed information on the Whistler trade show and the preceding GBM Extended Missions, as well as offer them an opportunity to ask questions face-to-face. For most of them, it would be their first time taking part in the GBM, so they want to know what the advantages are of joining our GBM programs over going to Canada on their own. Having this knowledge is also key for them in getting permission from their companies to make the trip.
These sessions also give us the opportunity to meet with groups of clients in cities where we do not participate in trade shows. During the sessions, I also give information on BC Wood members' products and cover topics such as Canadian renovation trends, mass timber, and lumber markets. Even if the seminar participants do not join the GBM, the sessions allow us to build the relationship and look for other match-making opportunities. Often, just seeing that BC Wood is organizing events outside of Tokyo helps clients understand that we place an importance on all regions and all wood sectors in Japan.
With all of our recruiting efforts, we receive support from various Japanese trade associations including the 2×4 Association, the Japan Lumber Importers Association, the Japan Commercial Design Association, the Imported Housing Industries Organization, the CLT Association, Timberize, the Imported Building Materials Forum, the Japan Institute of Architects, and others. We also of course receive strong support from the Canadian Embassy and greatly appreciate their hosting of our events.