Late last week we opened the online registration for our 2016 participating exhibitors to have the first opportunity to guarantee their space at the 2017 GBM.  Response has been fantastic!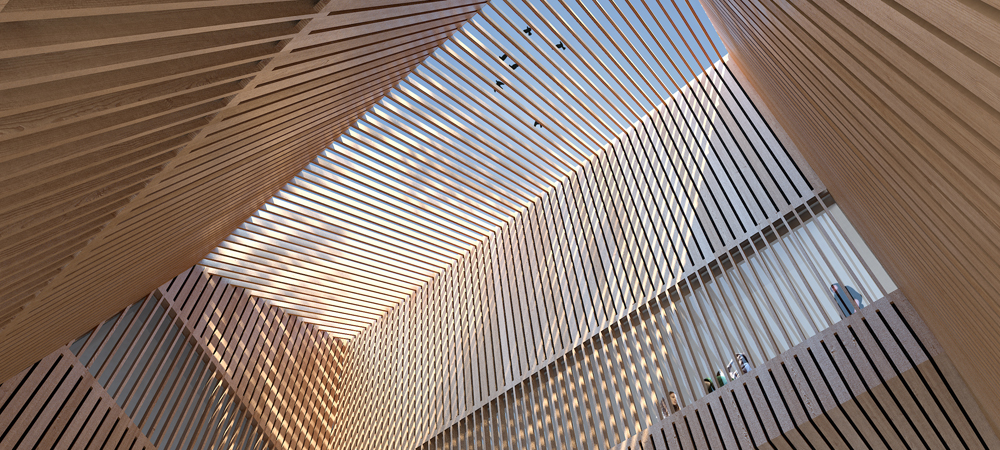 If you haven't experienced the GBM, or had to miss it this past year, you should be aware that this is the greatest opportunity of the year to showcase your products to over 300 pre-qualified international buyers and North American Architects, Designers, Builders, Contractors, Developers & Engineers.
We will be opening the registration for new exhibitors on May 1st and I have started a short-list of interested companies that will receive the invitation in a priority sequence.  If you would like to be added to this list, please contact me at gbm@bcwood.com or call me at 604-882-7100.
Here is a link to a short video from last year's event you may find interesting.
Last year, over $30 million in new business was developed at this event alone.  A few returning exhibitors had this to say:
"The BC Wood GMB is the number one event for BC exporters to participate in. There is no other event that brings in such a deep variety of export/offshore customers and local suppliers. We look forward to participating every year. Job well done BC Wood!!"
– Trans Pacific Trading
"This event continues to be the best trade show that we attend as a company and continues to get excellent reviews from our attending clients. The size of the venue and intimate feel of the event always leaves an impression with new and veteran attendees alike. The social evening at the art gallery was a real stand out this year – good work!!" 
– Teal Jones Group
We anticipate pre-qualified Buyers from the US, Australia, Western Europe, China, Vietnam, Japan, Korea, India, Mexico, Pakistan, Taiwan and some newer markets like Malaysia. One buyer had to say,
"We enjoy GBM a lot. For us there's always a busy schedule meeting with suppliers and discussing contracts, but we like the face to face opportunities and travelling with Taiwan fellow buyers. We purchased about 100,000m2 lumber during the visit and I am sure there will be more business coming up between us and BC Suppliers".
– Amy Chao, VP of Jung Dih Enterprise
GBM Program Schedule
Thursday – September 7th

BC Wood AGM; Exhibitor set-up
Evening Welcome Reception at the spectacular Roundhouse Lodge at the Peak of Whistler Mountain for all participants

Friday – September 8th

Afternoon Sponsored Golf Tournament; Architects (Wood First) in-booth presentations; or Whistler free time
Evening Networking Dinner/Reception & Private Showing at the Audain Art Museum

Saturday – September 9th

Breakfast with Opening Ceremony and Morning Networking/Tradeshow/Meetings
Breakfast and Morning Networking/Tradeshow/Meetings
Exhibitor lunch and teardown
Exhibitor Fees  
BC Wood, WRCLA, CSSB or other BC Based Wood Products
Association Member:
10 x 10 booth space – $1,629.00
Outside BC Canadian Wood Products Association Member:
10 x 10 booth space – $ 2,199.00
Non-member:
10 x 10 booth space – $ 2,729.00
Each company booth personnel $425
Spousal Program $125 for each Evening event
Exhibit Registration Includes:
Basic electrical, pipe & drape, covered table & 2 chairs, carpet & Wi-Fi
All meals during the event including the Thursday night Welcome Event at the Roundhouse Lodge & Friday evening Networking Dinner Event
Full access to Thursday Association Programs
Complete multi-lingual full page company listing in the Mission Program Guide
Exhibit space will be limited and available on a first-come / first-served basis. If you would like to be short-listed, email  gbm@bcwood.com or call Randi Walker at 604-882-7100.