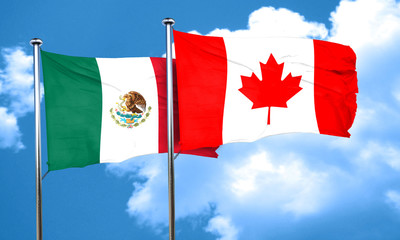 Our research shows that Mexico is the fastest growing and greatest potential new market for our wood products export. We know there are some new challenges to overcome in this market, so we will be bringing in all the experts to help you learn more about the growing opportunities; how to meet the new border and access regulations; and funding and incentives that are available to get your product to this market.
Nora Gonzales, our expert on Mexico's wood products industry, will be flying in from Mexico to share her insights on the many opportunities for BC's value-added wood manufacturers in Mexico.
Nora recently brought a number of enthusiastic buyers to the Global Buyers Mission and together with our last successful trade event and mission to Mexico in August, we are very optimistic that the interest from this market will continue to grow. Participating members have already seen sales growth and our goal is to continue the momentum, while finding further new opportunities.
Experts from Livingston International will be flying in to discuss customs clearance and regulations specific to wood products into Mexico.
The Trade Commissioner from Guadalajara , as well as our local office specialist  will be on hand to talk about additional programming, funding, and incentives that may be available for you to lower your risk while exploring the possibilities.
Join us to discover if your product is right for this market.
DATE & LOCATION
Workshop Date: Monday, November 14, 2016
Workshop Time: 9:00am – 3:00pm
Workshop Location: Third floor of KPMG Building – 8506 200 Street, Langley, BC
REGISTER NOW!
For more information or to register for this workshop, click here to download the registration form.
Please contact Rumin Mann at 604-882-7100 or email rmann@bcwood.com if you have any questions.
SPEAKER BIOS
Nora Gonzalez, G&G
Ms. Gonzalez is founding partner of G&G, specializing in helping Mexican companies to export its products and services and in assisting international companies to enter or expand into the Mexican market. Over the past 15 years, Ms. Gonzalez has been dealing with international companies in Mexico and with different markets around the world. Prior to becoming partner of the firm, Ms. Gonzalez worked as a market specialist in CIDUE (Center for the European Union at Jalisco's Secretariat of Economic Promotion).  Ms. Gonzalez has coordinated and completed diverse market studies and developed trade missions for the Canadian Consulate in Guadalajara, Jalisco's Government, and for diverse Canadian Associations (Pulse Canada, BC Wood, QWeb, STEP) and provinces (Alberta Agriculture and Rural Development, Saskatchewan Trade & Export Partnership, Manitoba Trade and Investment), as well as for private companies for different countries, including: the U.S., Chile, Argentina, Italy, Spain, Great Britain, Peru, Brazil, Japan, in the food, forestry, environment, energy, education, ICT, industrial machinery, and automotive industries among many others. Ms. Gonzalez has attended different trade shows in different countries including the U.S., Japan, Germany, France, Spain, as she has coordinated the promotion of different Mexican products, in international markets, but has also conducted different market research studies to identify trends and new tendencies in different business sectors.
Rene Cobos, Livingston International
Rene Cobos is an International Trade Executive and Supply Chain professional working for Livingston International since 2006, he leads the Livingston commercial effort for Mexico and Latin-America and the solutions design for Livingston Global Trade Management, he has more than 22 years of experience in multicultural environments working in multiple countries.
Prior to Livingston, he has worked in a variety of executive positions, in companies as GE, KPMG, Abbott, PwC and JPMorgan, He also has participated in multiple initiatives as executive sponsor and also as a business consultant in the areas of International Trade, Customs Compliance, Special Trade Programs, Supply Chain, Inventory Control, Planning, Procurement and Technology. Also he has ample expertise in International Trade Regulations, Project Management, reengineering, startups, Facilities, Business integration and is Six Sigma proficient
He has structured thinking and has managed profitability, growth, service, and operational improvement initiatives at companies across multiple industries including automotive, consumer products, pharmaceutical, industrial, chemical, construction, manufacturing, services, logistics services providers and telecommunications.
He has been speaker at multiple forums including Expologistica in Mexico and also has published some articles related to International Trade (IMMEX, NAFTA, Mexico Trade) and Collaborative Planning Strategies as VMI (Vendor Managed Inventory) and CPFR (Collaborative Planning Forecasting and Replenishment)
He holds an Accounting Bachelor Degree at the ITESM (Tec de Monterrey) an MBA (MEDEX) at the IPADE (Instituto Panamericano de Alta Direccion Empresarial) also possess APICS certifications. He is active Member of the IMEF (Instituto Mexicano de Ejecutivos de Finanzas) and has hold positions a President and Vice-president for the German College parenthood association in Mexico. Also he is a proud husband and father of 3 wonderful kids.
Rody Camacho, Livingston International
As a Director for Livingston, Rody is responsible for international trade compliance analysis and solution implementation in client organizations.  Upon review of client's international activities and requirements, Rody provides feedback regarding risk assessments, steps for process improvement and implementation.
Mr. Camacho has extensive expertise in trade compliance and Mexico import and export regulations. Prior to joining the Trade Management Consulting group in December of 2013, he spent ten years with the Global Trade Management team of Livingston (formerly Vastera/JPMorgan), where Rody began working in the Broker Administration organization.  His responsibilities included managing the relationship between clients and Customs Brokers, assuring the service providers Key Performance Indicators were met, and developing procedural gaps to avoid potential violations through respective Compliance Improvement Plans (CIP) and/or Corrective Action Plans (CAP).    As Client Operations Manager, he was directly responsible for leading operational transitions, managing multiple client relationships, managing operational staff and delivering services through adherence to contractual obligations. His role required direct communications with clients to ensure customer satisfaction and issue resolution, identification of compliance risks and opportunities through data analysis, preparation and presentation of written status reports and metrics, and the facilitation of periodic meetings with clients and executive-level sponsors.
In addition to the management of client operations, Rody has provided guidance and assisted clients with the establishment and implementation of processes and procedures to execute international transactions in accordance with the applicable jurisdictional regulations and best practices.  Although Mexico import and export operations management and regulations remain Rody's principal area of expertise, his understanding of other countries compliance principles has given him the opportunity to serve clients in South America (Brazil and Argentina).
Before joining Livingston in November of 2002, Rody worked in BANCOMEXT (Mexico's National Foreign Trade Bank) as a trade analyst, carrying out market research on potential products for foreign investors in Mexico and Brazil, and providing guidance to customers for participating on international trade fairs to promote their products.
Mike Obrist, Vice-Consul and Trade Commissioner
Mike Obrist has been with the Department of Global Affairs Canada's Trade Commissioner Service since 2009 and is currently serving as the Vice Consul and Trade Commissioner for the Forestry sector out of the Consulate of Canada in Guadalajara, Mexico. Before moving to Guadalajara, Mike held several positions at GAC headquarters, ranging from organizing trade missions to conducting consultations, all in support of Canada's trade promotion. Mike holds an MBA from the Telfer School of Management and is fluent in English, French, German and Spanish.