TIMBER, GLASS AND NAFS: ARCHITECTS GUIDE TO NAFS & CURTAIN WALL WINDOWS ON TIMBER FRAME BUILDINGS
AIBC: 2.5 Core LU's
BC Wood is pleased to offer BC architects a series of unique hands on seminars, demonstrations and workshops each given by experts in their respective fields.  Local experts will explain and demonstrate creative solutions for integrating glass and timber into structures and provide insights into the regulations governing this work.  Attendees will garner working knowledge of a manufactured in BC Hybrid Wood Curtain Wall Window System and understanding of NAFS regulation governing these systems. 
After the seminars we  will move to the lab floor for an interactive demonstration of heavy timber and curtain wall assembly including a live demonstration of an air and water test on an assembled unit to determine the Performance Grade measure.
A tour of UBC's Wood Sciences Lab will follow.
The event will be hosted by Roy Manion of BC Wood.
SESSION 1
A CANADIAN ARCHITECT'S GUIDE TO NAFS— ESSENTIAL INFORMATION FOR PRACTITIONERS
Presenter: Al Jaugelis | BScArch; Senior Fenestration Specialist
SESSION 2
TIMBER FRAME CONNECTION SYSTEMS AND INTEGRATION WITH DIRECT GLAZING SYSTEMS
Presenter: David Petrina
SESSION 3
INTRODUCTION TO BC DESIGNED, DEVELOPED AND MANUFACTURED HYBRID WOOD CURTAIN WALL WINDOW SYSTEMS'
Presenter: Jim Eisenhauer
SESSION 4
DEMONSTRATION OF COMPLETED CURTAIN WALL AND HEAVY TIMBER ASSEMBLY AND LIVE DEMONSTRATION OF AIR WATER TEST
Presenters: Jim Eisenhauer and Dave Petrina
AL JAUGELIS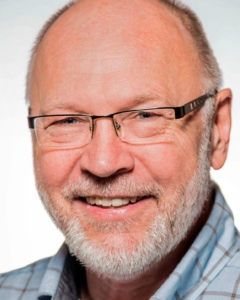 Al Jaugelis is a senior fenestration specialist with RDH Building Science Inc and is recognized as an authority on the North American Fenestration Standard (NAFS) and writes about it on the "NAFS in Canada" blog.
Al brings to this role a clear understanding of Canadian code requirements applicable to fenestration. He is an effective communicator and is in demand as a speaker on topics related to fenestration performance and Canadian building codes.
Al is a member of the CSA A440 Committee on Performance Standards for Windows, the Fenestration Canada and FENBC Technical Committees, the NRCan Energy Efficient Fenestration Steering Committee, and is also a Technical Consultant member of the American Architectural Manufacturers Association (AAMA).
DAVID PETRINA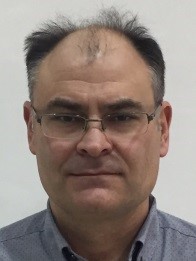 Dave graduated from Queen's University with a degree in Mechanical Engineering. He spent 8 years in the high tech sector with Ballard Power Systems, a company that designs and manufactures clean energy hydrogen fuel cells. After leaving Ballard, Dave spent 7 years in the forestry industry with Canfor & Fletcher Challenge. In 2004, Dave founded Kettle River Timberworks, a company specializing in traditional timber frame and commercial heavy timber structures. Kettle River Timberworks has completed over 60 commercial and residential projects.
JIM EISENHAUER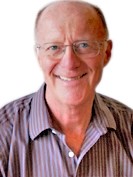 Jim Eisenhauer, Principal of Unison Windows and Doors, founded the company in 1978. Under his management and direction, Unison is recognized for its fine quality manufacturing and leading edge design and performance. Jim is recognized in the industry as a leader, he educates the architectural industry through seminars and factory workshops. With a passion for design and product excellence Jim continues to effectively shape and expand his vision for the window and door industry.
ROY MANION

Roy Manion heads up BC Wood's Specifier Program which is designed to create an awareness of value-added products from BC's wood industry for the architect, designer and construction community.
Roy has organized and implemented in excess of 400 events  with the common theme of educating his audience on BC's vibrant, value-added wood industry.