BC Wood once again worked with our partners at QWEB to deliver the Canada Wood Pavilion at the Interzum Show in Guangzhou, China from March 28th to 31st. This is the largest wood working show in Asia and is an excellent entry point for members targeting China's reman industry as well as the construction lumber market. The number of visitors to Interzum has been growing every year and it felt like that trend continued this year.
Interzum is a very international show in terms of both visitors and exhibitors. Despite the current China-US trade war, the United States once again had a very large presence anchored by the American Hardwood Export Council. Their area also included softwood producers. Germany and Turkey also had large presences, while countries such as France, Chile, and Poland were represented with smaller booths. Having BC's softwood and Quebec's hardwood producers together was also a plus for the visitors as it allowed for "one-stop-shopping" at the Canadian pavilion.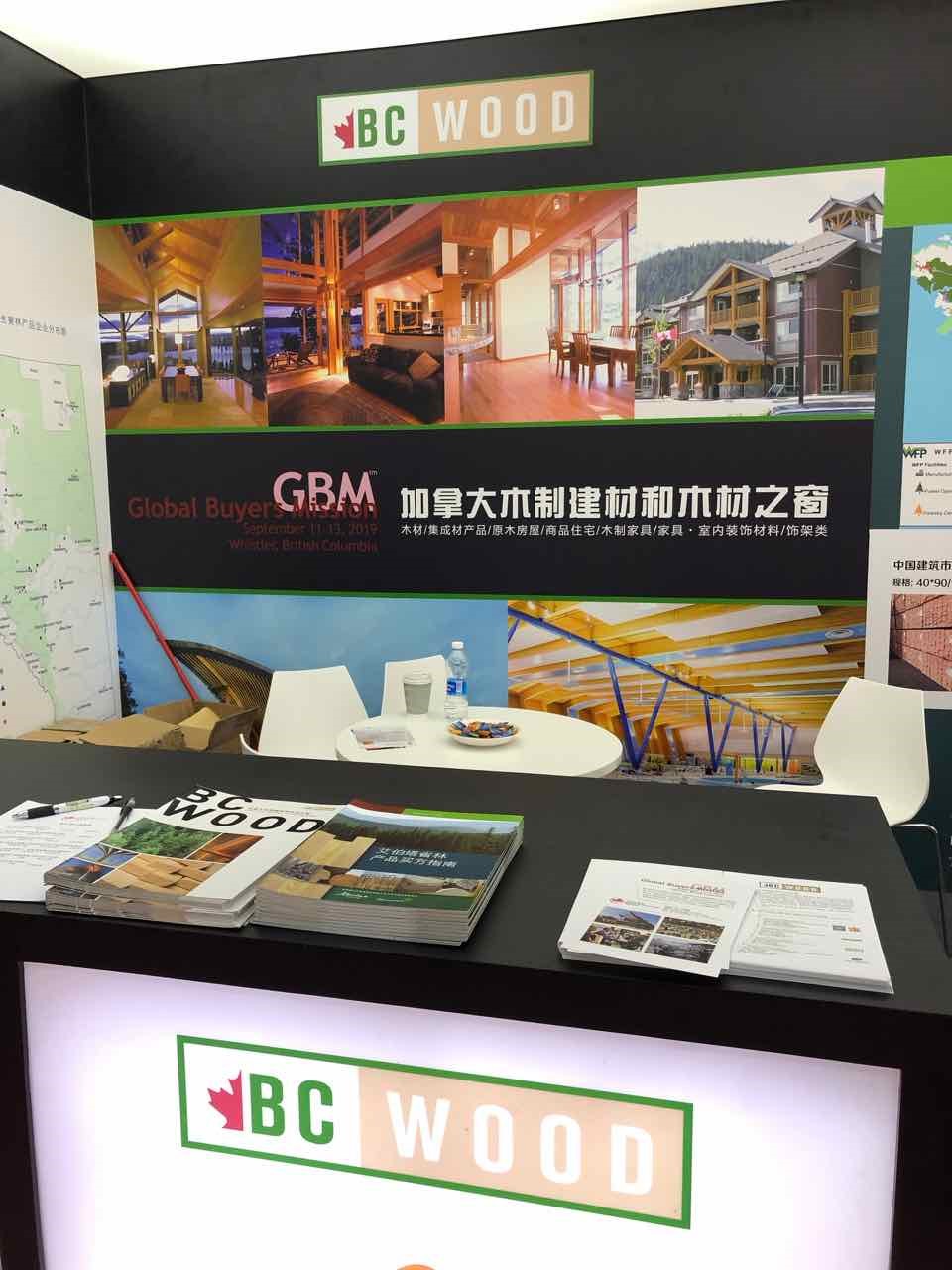 As international as the exhibitors are, the buyers are even more so. Every year I am impressed by the fact that we can meet with buyers from all parts of Asia, the Middle East, as well as Europe. Members go to this show to meet with Chinese customers, but they always end up with inquiries from around the world.
Considering the current state of Canadian-Chinese governmental relations, both Canadian officials in China and Chinese buyers, all felt positive about the wood trade.
Interzum continues to be an important trade show for BC Wood in promoting Canadian softwood to the Chinese reman industry and we plan on participating again next year. It is also an excellent venue for recruiting qualified buyers for the GBM.