Timber, but not as we know it
Posted by Rumin Mann
July 13th, 2010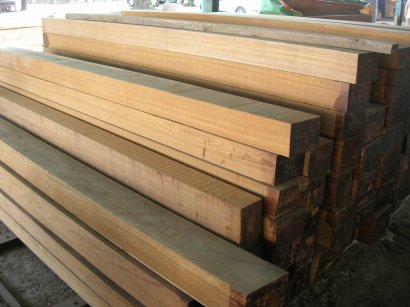 It is one of the oldest and most reliable building materials known to man, and yet for many years, outside northern Europe and eastern countries such as Japan, timber has been considered a lesser construction ingredient. To the wider public and building trade, wood is what you use to frame a structure or to create lovely exterior cladding. We might feel a nostalgic connection with the giant oak beams of a medieval building, but rarely do we think of timber as a material for the future. However, that is changing.
"It's an exciting time for wood," says John White, chief executive of the UK Timber Trade Federation. "People like it for its sustainability, that it's a renewable resource and doesn't have to be manufactured." But this is only scratching the surface of why timber is becoming increasingly popular as a building material.
A range of engineered wood "products" that have been used for decades in Scandinavia, Switzerland, Germany and Austria are now making their way around Europe and beginning to take hold in the UK and US. These range from soft woods that have been treated in new, non-toxic processes, so that they can be used for decking and cladding, to giant "jumbo-ply", as one architect calls it, that can replace concrete and steel to form the structure of a building. These products have been used increasingly across Britain for new schools and public buildings. Now architects and builders are using them for private housing, with some impressive results.